Unique Sets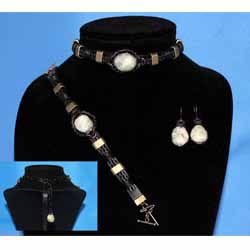 Sets consist of more than one item for a complete look.
Many of these are either special order or made up for a special holiday or occasion.
Everything unique, nothing ordinary!
Contact me for all custom orders.
Stand out in the crowd!
*please take note that custom sets take longer to deliver, especially if I have to hunt down specific items.